Our Goal
The Muse-i-am programs provide invaluable experiences that can inspire a lifelong passion for exploration and discovery. We share tickets to museums and offer tours and amazing programs to enhance and educate children.
The Muse-i-am (Museum) program offers children and youth providing an immersive and interactive experience. Through our partnerships with museums, children can explore various subjects and expand their knowledge in a hands-on way with this multisensory approach which can enhance their understanding and appreciation of what they're seeing.
Museums encourage curiosity and critical thinking, stimulating children's imagination and creativity. They expose kids to diverse cultures, art forms, scientific discoveries, and historical events, broadening their perspectives and fostering a love for learning. Additionally, museums promote sensory experiences, allowing children to see, touch, and sometimes even hear or smell artifacts, artifacts, and specimens.
We thank our Kids Up Front partners for providing memorable experiences and opportunities for kids to learn, grow and be inspired.
How you can help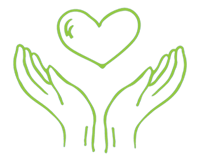 Donate Money
If you wish to donate directly to the Muse-i-am program, please contact our office and let us know! The more support we receive, the greater the impact we can have.
Donate Tickets
Do you want to send a child or youth to a museum? Please purchase tickets and we will ensure kids are able to visit a museum and access our Muse-i-am programs. Donate today!