Our Goal
Kids Up Front Vancouver's ArtWorks programs encourage self-expression and imagination, to stimulate curiosity, foster personal growth, and inspire a lifelong appreciation for the arts in children.
Kids Up Front is thrilled to partner with Art Galleries for our ArtWorks programs. These art programs offer a unique opportunity for children to engage with different forms of art, including paintings, sculptures, installations, and multimedia works. By exploring various artistic styles and techniques, children can develop an appreciation for creativity and aesthetics.
The ArtWorks programs allow kids to interpret and relate to artworks in their own unique ways while exploring their emotions and thoughts while discussing the artwork while participating in guided activities. Kids Up Front's programs provide opportunities to explore interactive and educational workshops specifically designed for children, by the Vancouver Visual Art Foundation, allowing kids to actively participate in the artistic process and develop their own artistic skills.
How you can help
Donate Tickets
Do you want to send a child or youth to an Art Gallery? Purchase tickets, donate them to us and we'll ensure that interested children have an opportunity to explore art. Donate tickets today!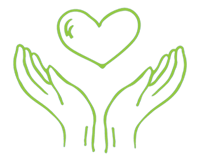 Donate Money
If you wish to donate directly to the ArtWorks program, please contact our office at [email protected] and let us know! We'll ensure that your donation is directed towards our collaborative in-school ArtWorks program in partnership with the Vancouver Visual Art Foundation.