Vancouver has a goal of distributing 300 opportunities for fun educational opportunities in 2020.
There are many excellent skill-building extra-curricular programs throughout Greater Vancouver, but participation in them is often not an option for underprivileged children and youth. Educational camps and programs can be costly and most of the children and families we serve do not have the disposable income or resources available to allow their children to sign-up and participate. Offering unique scholastic experiences, new ambitions, and challenges for children and youth outside of the regular school system is essential for building life skills, encouraging completion of high school, and setting them up for success post-graduation.
G.E.E.K (Growing Early Education and Knowledge) is designed to offer these unique educational experiences to kids and work with them to resolve barriers. We are asking for financial support and genuine partnerships to help us connect children and youth to opportunities for increased confidence, new passions, and the tools to build their dreams for the future!
We already distribute opportunities for programs such as OceanWises' "Junior Biology Club" and "Youth Environmental Leadership Program", Science Worlds "Girls in STEAM", and other opportunities when we can get our hands on them. With this program, we plan to increase our offering of similar education based experiences by purchasing discounted spots – essentially "sponsoring" underprivilged youth to expose them to enriching opportunities that have the ability to change lives!
How you can help
Donate Tickets
Do you want to give a child or youth an experience of a lifetime that they wouldn't be able to get anywhere else? Donate your tickets today and let us do the rest!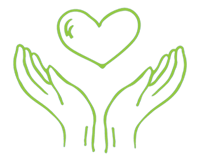 Donate Money
If you wish to donate directly to this program, contact our office and let us know!