Kids Up Front Edmonton relies on financial support and ticket donations from the community – individuals, corporations, foundations and service clubs. All donations are sincerely appreciated and allow us to focus on providing enriching experiences for deserving children and youth in our community.
We build self-esteem, inspire dreams, enrich family connections and strengthen community ties.
There are many ways to get involved:
Auction
We have more than 80 donated articles starting at $20. You can bid online, set a maximum budget, and get notifications when someone outbids you. This is the perfect way to get your Christmas shopping done early!
Go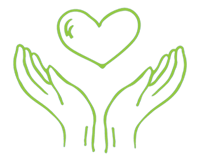 Donations
We wouldn't be able to do what we do without generous donations by individuals and corporations. Every $10 gives one deserving kid an experience. Please consider signing up for a monthly donation.
Go